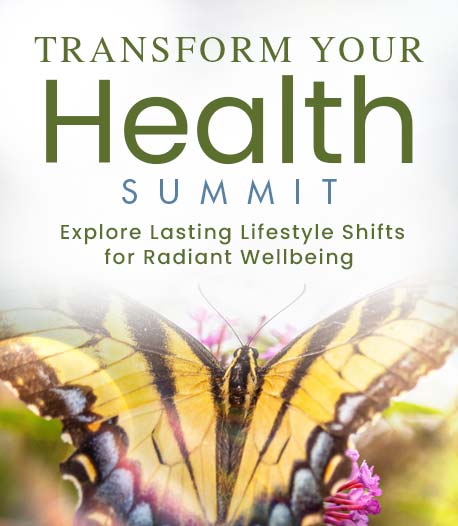 Program & Replays
The Six Tastes: Applying Ayurveda to Create a Life of Radiant Health and Profound Joy
Broadcast on June 29, 2021
With Sheila Patel, MD
Hosted by Nick Mattos
Ayurveda can profoundly improve your physical and mental health — without needing to be complex, esoteric, or unscientific. Join Dr. Sheila Patel, board-licensed physician and chief medical officer for Chopra Global, as she joyously lays out a practical framework for integrating ayurvedic concepts of nutrition, biorhythm, and consciousness seamlessly and transformatively into your diet, giving you tools you can immediately use to unlock healing in your body, mind, and spirit.
In This Session:
Discover the Six Tastes and how they provide a clear framework for eating to support your health.
Understand how ayurvedic wisdom intersects with, and is separate from, the culture of the Indian subcontinent.
Explore how a glass of warm water with lemon can change your entire day
The opinions expressed here are those of the author/presenter and are not representative of Shift Network employees, customers, or other presenters.
Love this Speaker and What They Have to Say?
It can be yours to keep... forever.
Get lifetime access to the summit and bonus material by upgrading now!
UPGRADE HERE
Sheila Patel, MD
Chief Medical Officer for Chopra Global and Board-certified Family Physician
Sheila Patel, MD, is chief medical officer for Chopra Global, and a board-certified family physician who is passionate about bringing holistic healing practices into the Western medical system. She earned her medical degree at the University of Wisconsin Medical School, and completed her residency in family medicine at the Ventura County Medical Center in Southern California. For more than a decade, she practiced full-spectrum family medicine, from prenatal care and deliveries, to ER coverage, and primary care for all ages. She currently maintains a primary care practice in Southern California where she combines the wisdom of ancient healing traditions with the tools of modern medicine. Her special interests include preventive medicine and mind-body medicine, with an emphasis on Ayurveda. Her experience in treating a full range of medical conditions gives her the ability to effectively incorporate lifestyle practices into any patient's treatment plan.
As chief medical officer at Chopra Global, she is a lead educator for the Chopra meditation and Ayurvedic lifestyle certification programs, and leads the medical and health training at Chopra's partner properties in Arizona and Florida. She is certified as an instructor of Ayurveda, yoga, and meditation. In addition, she serves as clinical director for the Chopra Foundation's research team. She enjoys bringing light to the mechanisms of mind-body practices, giving them scientific validation, and sharing this knowledge with others. Her hope is that by confirming the benefits of the practices, more people will gain access to these life-enhancing techniques. She has spoken nationally and internationally on various mind-body health topics, as well as how to shift the paradigm of healing to help people thrive and reach their full potential.