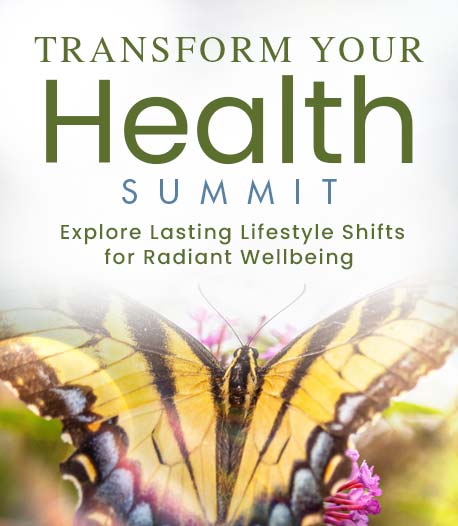 Program & Replays
Developing Visual Resilience: How Modern Life Overtaxes Your Eyes and What You Can Do About It
Broadcast on July 01, 2021
With Daniel Orlansky & Dr. Marc Grossman
Hosted by Dondi Dahlin
There is an epidemic of myopia in our world, but it doesn't have to be this way. Eyes CAN heal, and they don't have to lose their ability to focus as you age. Dr. Marc Grossman and Daniel Orlansky will give you simple and practical strategies for visual healthcare to relax your eyes and lessen visual stress. Your eyes will thank you as you follow along in an easy practice of acupressure eye massage, yogic breathing, and feel-good techniques to help your eyes be resilient and strong.
In This Session:
Natural, evidence-based practices from the East and West to relax your eyes and lessen visual stress
The 4 "B's" of eye healthcare that can be practiced anytime and anywhere to rejuvenate your eyes
Underlying causes for vision problems created by life in the 21st century
The opinions expressed here are those of the author/presenter and are not representative of Shift Network employees, customers, or other presenters.
Love this Speaker and What They Have to Say?
It can be yours to keep... forever.
Get lifetime access to the summit and bonus material by upgrading now!
UPGRADE HERE
Daniel Orlansky
Director, Boston University Yoga Teacher Training, Founder Yoga of Energy Flow
According to Daniel Orlansky, there is a creative infinity in constant flow among, through, and with all things. This flow has no beginning or end — it is unity with all. It is the moment before we breathe, and the breath we take. It is the moment after, too. When the breath flows, so does life. The arts of yoga and Qigong can bring us to this feeling of wholeness and peace, to this flow of unity with all there is — they are paths up the same mountain, from which the "one moon" of higher consciousness can be experienced in its full brilliance. Daniel has studied yoga, meditation, and movement practices for over forty years, and has taught since 1992 in Europe and America.
A graduate of the Boston Shiatsu School, he's the originator of Meridian Yoga, which uses yoga postures to open and balance the 14 fundamental meridians of the body. Presently, his classes meld the unique and complementary strengths of yoga and Qigong, creating a unified practice that balances the flow of life force in all its aspects, with breath as the foundation that unites both systems.  
His academic education led to a master's degree in expressive art therapy/dance therapy from Lesley University, and he has been a visiting lecturer in movement studies at Tufts University. Currently, he's the director of Boston University's yoga teacher training, and leads yoga teacher training and retreats worldwide.
Dr. Marc Grossman
Integrative Medicine Eye Doctor, Acupuncturist, Author
A holistic optometrist for more than 40 years, Marc Grossman is also a licensed acupuncturist. He founded the Rye Learning Center in 1980, and more recently cofounded Integral Health Associates in New Paltz, New York. Co-author of Greater Vision: A Comprehensive Program for Physical, Emotional and Spiritual Clarity; Natural Eye Care: Your guide to Healthy Vision, and the international bestseller Magic Eye Beyond 3D: Improve Your Vision. He lectures and teaches workshops nationally on his integrated approach to vision and its influence on the body, mind, and spirit of each person.