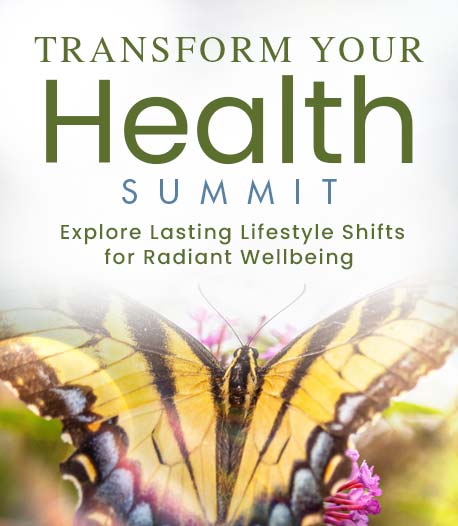 Program & Replays
The Empath's Nutrition Plan: How Being Sensitive Changes the Way You Eat, Live, Get Ill & Get Well
Broadcast on June 29, 2021
With Dr. Natasha Fallahi
Hosted by Nick Mattos
Dr. Natasha Fallahi, "The Sensitive Doctor," bridges the worlds of evidence-based Western medicine and the wisdom of holistic wellness to articulate the Six Living Bodies that make up your being — and explores how and why they go out of, and come into, balance. Essential listening for all empaths & highly-sensitive people, this session introduces practical steps that you can take today to know yourself better, establish boundaries that work for every level of your being, and heal chronic illness.
In This Session:
Explore why empaths and highly-sensitive people experience issues with boundaries in body, mind, spirit, and relationships — and how nutrition helps them heal
Get to know your Six Living Bodies and how to bring these essential parts of yourself into balance.
Never look at a donut the same way again
The opinions expressed here are those of the author/presenter and are not representative of Shift Network employees, customers, or other presenters.
Love this Speaker and What They Have to Say?
It can be yours to keep... forever.
Get lifetime access to the summit and bonus material by upgrading now!
UPGRADE HERE
Dr. Natasha Fallahi
"The Sensitive Doctor" and the Founder of Club Sensitive
Dr. Natasha Fallahi is known as The Sensitive Doctor. She is a mind-body health expert, functional medicine practitioner, energy therapist, certified autoimmune coach, and multimedia artist with an intuitive approach to living and healing. As founder of Club Sensitive, she brings together sensitive people who are experiencing anxiety, depression, and overwhelm, coaching them to connect with their intuition, develop holistic rituals, overcome trauma, and meet kindred spirits. They share stories and best practices using mind-body techniques such as energy medicine and healing foods so that they can harness their own magic, tap into their superpowers, experience true wellness, build lasting relationships, and finally feel at home in this world.
Like many of the people she provides care for, Natasha herself struggled for many years with unexplainable health issues. After transforming her own health with mind-body medicine, she dedicated her life and career to helping people suffering from mystery symptoms and chronic illness. She's passionate about guiding others to achieve their highest potential – physically, emotionally, and energetically. Her approach is especially effective for people experiencing depression, anxiety, chronic fatigue, vague pain, brain fog, food intolerance, chemical sensitivities, Hashimoto's, and autoimmunity.
In addition to earning her doctorate in chiropractic, Natasha holds advanced training in functional medicine, functional immunology, functional neurology, energy psychology, homeopathy, nutrition, and somatic bodywork. And, with her background in multimedia studies, art, and design, she brings a creative flair to everything she does.