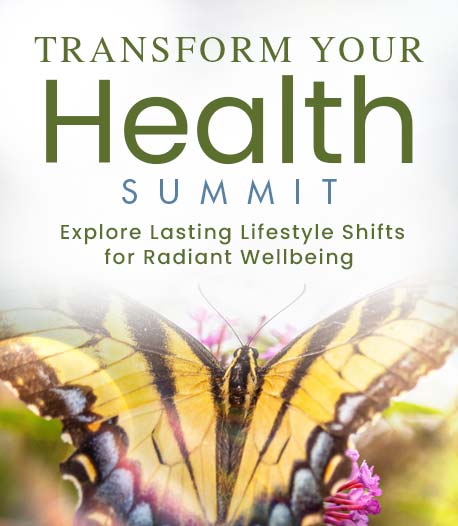 Program & Replays
Rewire Your Brain & Reprogram Your Mind to Build Resilience & Thrive
Broadcast on July 01, 2021
With Dr. Andrea Pennington (aka DaeEss 1Dreah)
Hosted by Dondi Dahlin
We have an innate vitality code that helps us recover from illness, injuries, breakdowns, and burnout. But toxic stress, family dysfunction, and early life trauma can deplete our resilience resources, which sets us up for a lifetime of sickness and poor emotional health. Dr. Andrea Pennington explores that connection between trauma and sickness and shares her holistic healing approach for vitality. She helps us examine our thoughts and override the default programs which perpetuate disease, so we can experience true healing and recovery.
In This Session:
You were born resilient. You have an innate vitality code that directs your body to recover and thrive
Toxic stress, trauma, and family dysfunction disrupt the body's innate wisdom for maintaining vitality, and set us up for lifelong health challenges, depression, and addiction
There are ten traits of resilience that we can build upon to improve our emotional wellbeing & physical vitality. These ten traits make up the 'stress-resistant personality'
The opinions expressed here are those of the author/presenter and are not representative of Shift Network employees, customers, or other presenters.
Love this Speaker and What They Have to Say?
It can be yours to keep... forever.
Get lifetime access to the summit and bonus material by upgrading now!
UPGRADE HERE
Dr. Andrea Pennington (aka DaeEss 1Dreah)
Chief Psychedelic Officer of In8Vitality, Host of Conscious Evolution Podcast
Dr. Andrea Pennington, now known as DaeEss 1Dreah, is an integrative physician, psychedelic therapist, meditation teacher, international bestselling author, and TEDx speaker who has provided holistic health education for over twenty years. She is chief psychedelic officer of In8Vitality and senior advisor for program facilitation for Beckley Retreats.
As a sought-after media personality, Dr. 1Dreah has shared her empowering insights on holistic healing and resilience on the Oprah Winfrey Show, the Dr. Oz Show, iTV This Morning, CNN, the Today Show, LUXE-TV, Thrive Global and HuffingtonPost, and as a news anchor for Discovery Health Channel. 
Dr. 1Dreah facilitates a variety of workshops around the world that promote holistic healing, resilience, trauma recovery, and self-love. Her teaching uses trauma-informed positive psychology, attunement meditation, yoga, breath work, brainwave training with EEG neurofeedback, and sacred plant medicine ceremonies with qualified shamanic teachers.
Dr. 1Dreah's latest book, The Real Self Love Handbook, includes her proven 5-step framework, The Cornerstone Process, which she has taught around the world to guide people on a journey of conscious evolution.