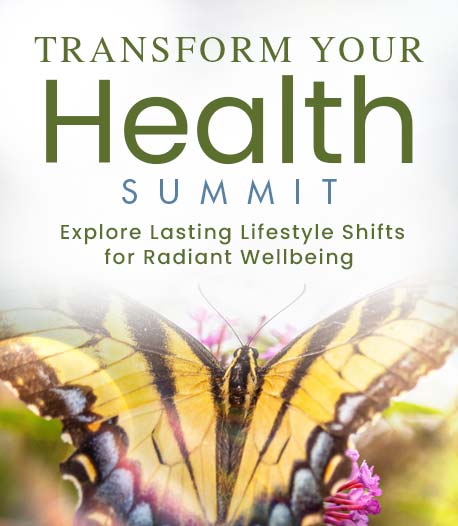 Program & Replays

Living in Alignment With Qigong
Broadcast on June 30, 2021
With Daisy Lee
Hosted by Bernadette Pleasant
Peace, serenity, and joy for life are the by-products of living in alignment with Qigong principles, as shared by Daisy Lee. This ancient Chinese health practice has helped empower people in regaining internal balance amidst stress and overwhelm - as needed today as it was in Qigong's beginnings 5,000 years ago. As China's oldest health and longevity practice, Qigong is gaining popularity around the world as over 100+ million practitioners continue to experience its multitude of health benefits.
In This Session:
Learn the foundational principles of Qigong and what makes it work
Experience a short sequence of Radiant Lotus Qigong to feel reduced stress and enhanced calm in the body, mind, and spirit
Learn how Qigong reconnects us to the natural world, and brings back perspective of our fragile yet powerful co-existence
The opinions expressed here are those of the author/presenter and are not representative of Shift Network employees, customers, or other presenters.
Love this Speaker and What They Have to Say?
It can be yours to keep... forever.
Get lifetime access to the summit and bonus material by upgrading now!
UPGRADE HERE
Daisy Lee
Founder of Radiant Lotus Qigong, International Teacher Trainer & Workshop Leader
Daisy Lee, a respected leader in the Qigong world has more than 25 years of teaching experience. In 2020 she was presented with the Qigong Master of the Year award by the World Qigong Congress in recognition of her impact on women's health and healing. A past board member of the International Qigong Science Association in Beijing, she specializes in women's health and her signature program, Radiant Lotus Women's Qigong, is taught worldwide. The accompanying DVD series, Beginner Qigong for Women 1 & 2, and Qigong for Women, are Amazon bestsellers.
Daisy also teaches co-ed programs, including instructor certifications in Radiant Lotus Zang Fu Gong, an organ energizing and balancing practice. She teaches ancient systems such as Wuji Hundun Qigong and Five Animal Qigong, and is the 59th generation lineage holder of Hua Tuo's original Five Animal Frolics from Bo Zhou, China.
Daisy has been a special guest lecturer at numerous hospitals, including Johns Hopkins and Mount Sinai where she supported both patients and staff in their pursuits toward more vibrant health. With her warm, engaging approach to sharing this ancient art and science, she has modernized how people understand and experience Qigong. Her students come from a wide spectrum of the population, including business professionals, homemakers, students, Olympic athletes, martial artists, veterans, and others suffering from PTSD.
Daisy continues to teach worldwide and online for The Shift Network and other platforms, offering instructor certifications and workshops throughout North America, Europe, Australia, and Central America. Together with her partner, Mark Roule, she is looking forward to announcing the opening of the Radiant Lotus Retreat Center in Isabela, Puerto Rico in 2022.