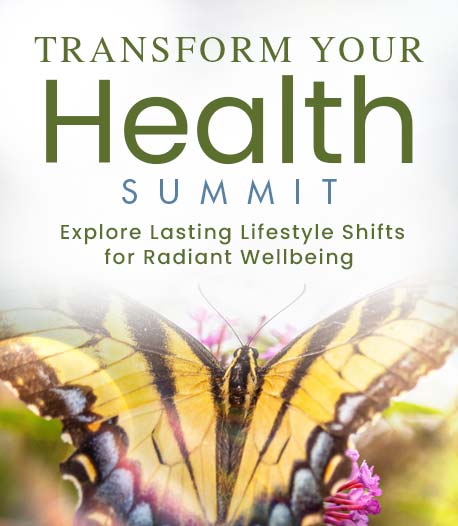 Program & Replays
Reclaim Lost Health Effortlessly with the 5000-Year-Old Ancient All-Natural Medicine from India
Broadcast on June 29, 2021
With Acharya Shunya
Hosted by Nick Mattos
Curious about Ayurveda and whether this mind-body soul medicine can finally be the answer to your prayers? Discover the whys and hows of authentic Ayurveda that can awaken your innate health despite a dismal prognosis! Don't miss this paradigm shifting conversation with our featured speaker Acharya Shunya, who is head of a 2000-year-old Ayurvedic lineage in India, former president of the California Association of Ayurvedic Medicine, and author of bestselling books in Ayurveda.
In This Session:
Understand the fundamental premise of Ayurveda and why it's gaining so much popularity worldwide, despite being so ancient
Get the whys and hows of this medicine, and that indeed it can help you, even if other systems of medicine have disappointed you—why you must never give up hope
Learn benefits of an ancient Ayurvedic mantra that induced hidden health and a rare sun ritual to evoke health at any stage of life
The opinions expressed here are those of the author/presenter and are not representative of Shift Network employees, customers, or other presenters.
Love this Speaker and What They Have to Say?
It can be yours to keep... forever.
Get lifetime access to the summit and bonus material by upgrading now!
UPGRADE HERE
Acharya Shunya
Founder of The Awakened Self Foundation
Acharya Shunya is a truth-teller who facilitates self-remembrance and Divine Feminine pathways to awakening. The first female head of a spiritual lineage in India that traces its roots back 2,000 years, she represents the ancient Vedic tradition in a way that is completely authentic, yet as relevant as possible to modern sensibilities and needs. 
Acharya reinterprets and re-contextualizes ancient Vedic wisdom and dharma teachings of Advaita Vedanta (nondual teachings), Ayurveda's lifestyle wisdom and Yoga philosophy, to create a learning and awakening path for contemporary seekers, empowering people everywhere to lead spiritually fearless, fulfilled, and enlightened lives. Her teachings act like a bridge between ancient wisdom and issues faced by humanity today.
She's an author of three bestselling books... Ayurveda Lifestyle Wisdom... Sovereign Self... and her most recent book Roar Like a Goddess: Every Woman's Guide to Becoming Unapologetically Powerful, Prosperous, and Peaceful. In this book, she honors her progressive Vedic roots while breaking the shackles of tradition to bring an inclusive, feminist spirituality to modern-day women.
Acharya founded The Awakened Self Foundation, a learning, empowering, and awakening platform, and also Vedika Global, a 501c3 religious nonprofit — both headquartered in Northern California.  
She's a highly-rated motivational speaker, podcast host, workshop facilitator, and retreat leader with 20+ years of experience as a spiritual, wellness, relationship, and women's empowerment coach and group facilitator, supporting individuals, groups, and organizations. She helps them to amplify their authenticity, and empowers them to utilize goddess archetypes from her culture as tools for unapologetic living. Acharya lectures on Hindu/Vedic spirituality, psychology, and wellness modalities (Ayurveda and Yoga) at prestigious conferences, and universities such as UCLA, UCSF, and Stanford.