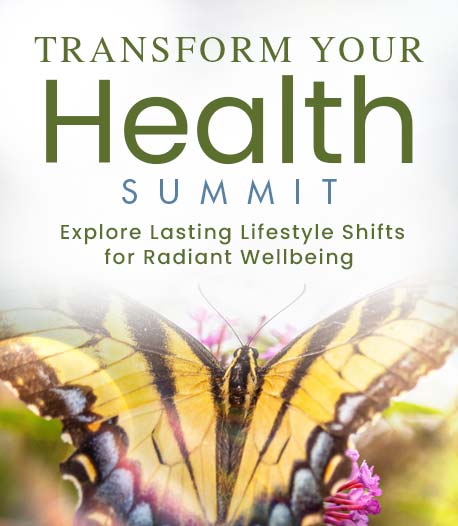 Program & Replays
Reclaim Lost Health Effortlessly with the 5000-Year-Old Ancient All-Natural Medicine from India
Broadcast on June 29, 2021
With Acharya Shunya
Hosted by Nick Mattos
Curious about Ayurveda and whether this mind-body soul medicine can finally be the answer to your prayers? Discover the whys and hows of authentic Ayurveda that can awaken your innate health despite a dismal prognosis! Don't miss this paradigm shifting conversation with our featured speaker Acharya Shunya, who is head of a 2000-year-old Ayurvedic lineage in India, former president of the California Association of Ayurvedic Medicine, and author of bestselling books in Ayurveda.
In This Session:
Understand the fundamental premise of Ayurveda and why it's gaining so much popularity worldwide, despite being so ancient
Get the whys and hows of this medicine, and that indeed it can help you, even if other systems of medicine have disappointed you—why you must never give up hope
Learn benefits of an ancient Ayurvedic mantra that induced hidden health and a rare sun ritual to evoke health at any stage of life
The opinions expressed here are those of the author/presenter and are not representative of Shift Network employees, customers, or other presenters.
Love this Speaker and What They Have to Say?
It can be yours to keep... forever.
Get lifetime access to the summit and bonus material by upgrading now!
UPGRADE HERE
Acharya Shunya
Founder, The Awakened Self Foundation, California
Acharya Shunya is a healer, scholar, bestselling author, and teacher of an experiential, alchemically alive, community based, spiritually and psychologically rooted "awakening health model" of Ayurveda. As the first female lineage holder in a 2,000-year-old line of spiritual teachers, she provides authentic teachings from a genuine Vedic master and is an internationally renowned scholar of nondual wisdom known as Advaita. Acharya, a classically trained master of yoga and Ayurveda, and advisor to the government of India, helps integrate and cultivate Ayurveda and yoga worldwide.
Her bestselling Ayurveda Lifestyle Wisdom: A Complete Prescription to Optimize Your Health, Prevent Disease, Live with Vitality and Joy was ranked as one of the top 10 alternative medicine books in 2017. She has served as president of the California Association for Ayurvedic Medicine (CAAM) and offers satsangs, e-courses, and global seminars through the Awakened Self Foundation in California.